About Soulutions for Daily Living
Soulutions For Daily Living is a unique blend of sanctuary and store designed to support our neighbors and friends in their desire for inner peace, growth and harmony.
When you visit us on State Street, you'll see that we've chosen a beautiful 19 th Century Victorian home to showcase our extensive collection of holistic and spiritual items. Our crystals, jewelry, books, candles and objects are hand-picked to inspire well-being, joy and tranquility. There's so much to explore and learn in our relaxing space! Help yourself to a cup of organic tea, pull up a chair, peruse a sample deck of oracle cards… and discover your path to balance and well-being.
In addition to our products, we offer classes, private sessions and readings, as well as Native American-inspired ceremonies in our upstairs and outdoor healing spaces. Our beautiful meeting and treatment rooms are designed to open the heart and heal the soul. Soulutions is located in Newtown Borough within a few blocks of Newtown's finest healthy restaurants. Convenient street parking, off-street parking adjacent to the meditation garden, and municipal parking are available.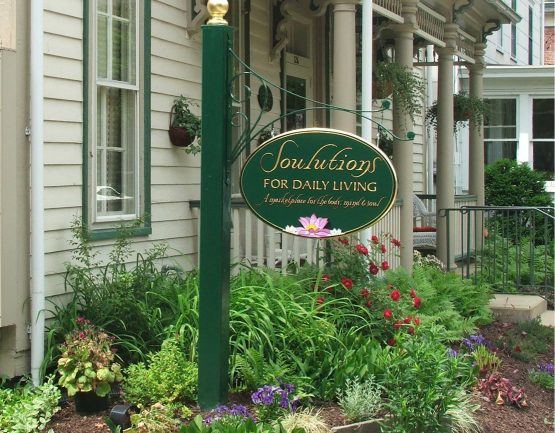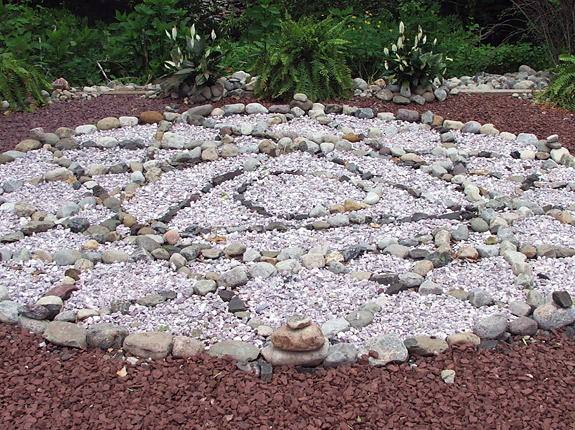 Mission Statement
It is the intention of Soulutions for Daily Living, Inc. to provide exquisite items at affordable prices, designed to enhance our customers' well-being, personal growth, and spiritual reawakening. It is our vision to create an environment of inspiration and joy that will foster harmony and balance among our guests, as well as establish a holistic networking opportunity for the community.
Join the Soulutions Community!
We welcome heart-centered spiritual teachers and practitioners looking to join our community. Rental space rates vary according to the type of event. As part of our commitment to your success, we advertise our practitioners on our website, Facebook page, and other social media outlets. We help with appointment or class registration or gift certificates, if desired.
If you'd like information on becoming a part of our healing community, please contact us.
Our Healing Energy Event Room
Stepping into this light-filled room evokes a sense of vitality and peace. The painted walls, infused with Aura Soma, offer an enhanced spiritual feel. Room capacity is about 25 people, either seated in chairs or comfortably lying on floor cushions.
Our Community Sharing Space
This beautiful space, perfect for a class or workshop, seats up to 15 people and has a comfortable, living room-like feel. Sitting in this room, you can feel yourself opening to the energy as you learn and share.
Our Treatment Room
This warm, inviting room is designed to provide privacy, comfort and deep relaxation for personal sessions. Massage tables, folding tables and chairs are included. Restrooms are located right outside of the room.
Our Outdoor Space
This lovely, garden space is ideal for small or large groups who desire to be outside in this peaceful setting. Journey in the heart-shaped labyrinth, relax in the meditation garden, gather around the fire for a full moon ceremony, experience the peace of the emissary wheel… the possibilities are endless!
Plan a Soul-a-Bration!
Want to do something different, fun AND meaningful? Have a Soul-a-Bration! Simply choose from Soulutions' offerings (see sample list on reverse side), gather 10 to 35 of your closest friends and family… and Voilá! You have a Soul-a-Bration! We'll help you design a day, evening or weekend retreat. Walk the labyrinth, have an angel reading gathering, experience yoga in the meditation garden, chair massage, group channeling or essential oil-reflexology party. We'll even help you with your food choices (no alcohol, please). Great for special occasions, birthday parties, bachelorette parties, friend get-togethers, holiday parties and retreats! Host your Soul-a-Bration at Soulutions!