BIOPHOTON LIGHT THERAPY
with Maureen Groetsch, Biontologist
The Chiren is cutting-edge light therapy designed with heart intelligence that carries information through light, the very basis and source of our being. Biontology is a holistic approach that is in union with the body, mind, spirit and soul. Using the light programs alone, The Chiren brings 60% of disturbances back into balance – to zero point, according to Johan Boswinkel, Chiren inventor. In a Chiren session Maureen measures meridian points in the hands and feet to find where your body is saying it's feeling disturbances. The biofeedback that is given from the light emitted in the cells of your body then determines homeopathic remedies that will support your body in recalibrating the disturbances back to a zero-point balanced state.
According to Maureen, it's your body's own intelligence that's at work here, giving and receiving information… there's a beautiful synergy of information being carried through light. Some aspects the Chiren supports, balances, and clears where possible are: Accident Trauma, ADD, ADHD, Animal Allergies, Autism, Diabetes, Digestion problems, Dyslexia, Eczema, Fungus, Gallstones, Heavy Metals, Hormonal Imbalances, Immune System Deficiencies, Kidney Stones, Mold, Pain Management, Teeth & Gum infections, Thyroid, Vaccinations, Urinary Track Infections. Visit www.biontology.com for more information.
Call Soulutions to set-up an appointment: 215-968-9750
Healing Energy of Unconditional Love
with Bobbylight

$80 (1 hr)
Healing Energy Of Unconditional Love is now being channeled through him. During an energy session the unconditional love energy places the body and mind in such a high vibration where true healings can take place while on your healing path.
Call Soulutions to set-up an appointment: 215-968-9750
Integrated Energy Therapy (IET)
with Donna Sweeney

Sessions $90 (90 min)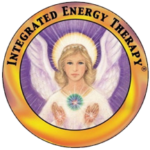 Integrated Energy Therapy (IET) calls upon Angelic energy, through light-touch of the cellular memory map points, to assist in a gentle release of physical, emotional and/or mental pain that may become blocked in your body. Then an integrated energy of empowerment and joy are imprinted, connecting to a state of relaxation where you naturally flow into a deeper access of knowledge of your own soul's purpose with greater clarity and self-love. Afterward, channeled messages will be shared to help you on your journey.
Please feel free to download and fill out an information sheet and a consent form
Call Soulutions to set-up an appointment: 215-968-9750
Shamanic Sessions
with Candy

Luminous Energy Field    $150 (1 – 1 1/2 hrs)
Decoupling    $40 (20-30 mins)
Private Consultations are one of the aspects of the work that I perform other than ceremony. In the private consultations we are working with a persons' Luminous Energy Field. The luminous energy field or LEF is the software of the body, it informs our dna which is our hardware on how to be. A session takes between an hour to an hour and a half.
The Core process of the work is the Illumination process. This process clears the imprints that have been created in our LEF and that are the gateways for the patterns that are blocking us at the energetic level and bring about healing at the blueprint level of our being. In doing so we are able to finally be free of the cycle that was created from the imprint and start creating from a place of wholeness.
The Extraction process is going in to the field and removing any crystallized or intrusive energies. Sometimes certain energies can penetrate the LEF such as fear, envy, and anger and can become stuck in our field preventing us from moving forward. So these can be extracted which frees us up from toxic affinities, people and situations. Once again helping us to come back to a place of wholeness.
The Soul Retrieval process is the process where the Shaman journeys on behalf of his client to go into the four chambers of their soul. In these chambers a Shaman will discover the source of their client's wounding; to understand the soul promises that they made, even before they were born; to claim their grace; and to discover the soul treasures that they can bring forth into the world. Soul retrieval can accomplish in a few sessions what can sometimes take years to achieve in psychotherapy.
Decoupling process is a sampler of the work which resets the nervous system taking us out of the flight or fight response and putting us back into the natural rhythm with the earth. Only in resetting your system an you come back to a place of stillness and safety. Great for people with PTSD.
All these processes free us to be able to right our own script for our lives. Not the predisposed ones handed down from our trauma and pain but from the place of our BECOMING! We can experience freedom of Creation.
Call Soulutions to set-up an appointment: 215-968-9750
Transformational Compassionate Heart Healing
with Linda Elliott, Illumined One

$88 (30 min)
I Am a channeler of our Sun's Energy and a Catalyst for Healing Emotional Pain through Transformational Compassionate Heart Channeling Frequencies.
With great compassion for you and your journey, Grandmother Aya guides in her infinite wisdom to help with clarity as to what will resonate in your soul for finding Peace through LETTING GO. Mother Moon opens Emotional aspects from your Heart to release traumas and core beliefs that are no longer in alignment for your highest good. These lower frequencies are then transmuted back to Pachamama.
Upon feeling into you, I focus on your physical pain, where Father Sun channels Almighty Healing Energy to restore your physical body back to its own Natural Perfection.
At the beginning of our session, you are asked to share your areas of discomfort and describe your physical and emotional pain, number 1 through 10. The use of pain numbers allows this progress to be made tangible, so results can be immediately seen with more clarity. I will transmit a 15 minute Heart Healing for Emotional aspects and then 15 minutes for your physical pain, and you will be asked to check in again on your pain level.
I have remotely and successfully worked with people in South Africa, Portugal, Sweden, Canada,United kingdom, and United States.
Call Soulutions to set-up an appointment: 215-968-9750