Energy Healing & Body Work
Heather Alpers
Crystal Healing
Energy work sessions with Heather are deep & powerful. She will intuitively channel the energies of crystals, flowers, and the sacred flames through your physical, emotional, mental, and energetic bodies based on what you are needing. Often in session, Heather will connect with your inner child to understand the core of your personal trauma and provide grounded, practical advice as to how to reconnect with yourself & your needs. In addition to providing energy work, Heather offers packages for those who want to dive deep into their psyche with a blend of energy healing & shadow work practices.
Call Soulutions to set-up an appointment: 215-968-9750
Candy Batteron
Shamanic Sessions
Candy is a contemporary Shamanic practitioner who allows spirit to work through her in a way that is unique unto her. She allows herself to become a hollow bone enabling the Universal flow of all things to work through her for the greater good of those she is working on and for all that participate in the ceremonies she facilitates. She walks the path of someone who has been initiated through the journey of life and the amazing teachers who have been brought into her life. She has been on the path of self-discovery and healing for over 30 years. Candy offers private sessions in addition to leading monthly shamanic group ceremonies.
Call Soulutions to set-up an appointment: 215-968-9750
Merle Eskowitz
Reiki Healing
A Reiki Master Teacher, Merle facilitates the gentle, relaxing energy of this Japanese healing art whose sole purpose is to help you quiet your mind, regain peacefulness, and encourage healing on all levels. You can expect sessions to be deeply relaxing & harmonizing. In addition to offering private sessions, Merle also teaches small-group Reiki classes at Soulutions for those interested in learning and attuning to this ancient art and offers Reiki as part of her personal Transformational Coaching.
Call Soulutions to set-up an appointment: 215-968-9750
BobbyLight
Crystal Skull Healing
BobbyLight combines the life force energy of Reiki with the universal wisdom carried by the crystal skulls who work with him, to trigger a profound healing experience. The deep state of relaxation and peace achieved in these group meditations provide a foundation for your body's natural recovery from emotional and physical trauma, pain and stress.
Call Soulutions to set-up an appointment: 215-968-9750
Maureen Groetsch
Biophoton Light Therapy
The Chiren is cutting-edge light therapy designed with heart intelligence that carries information through light, the very basis and source of our being. Biontology is a holistic approach that is in union with the body, mind, spirit and soul. Using the light programs alone, The Chiren brings 60% of disturbances back into balance – to zero point, according to Johan Boswinkel, Chiren inventor. In a Chiren session Maureen measures meridian points in the hands and feet to find where your body is saying it's feeling disturbances. The biofeedback that is given from the light emitted in the cells of your body then determines homeopathic remedies that will support your body in recalibrating the disturbances back to a zero-point balanced state.
According to Maureen, it's your body's own intelligence that's at work here, giving and receiving information… there's a beautiful synergy of information being carried through light. Some aspects the Chiren supports, balances, and clears where possible are: Accident Trauma, ADD, ADHD, Animal Allergies, Autism, Diabetes, Digestion problems, Dyslexia, Eczema, Fungus, Gallstones, Heavy Metals, Hormonal Imbalances, Immune System Deficiencies, Kidney Stones, Mold, Pain Management, Teeth & Gum infections, Thyroid, Vaccinations, Urinary Track Infections. Visit www.biontology.com for more information.
Call Soulutions to set-up an appointment: 215-968-9750
Donna Sweeney
Integrated Energy Therapy (IET)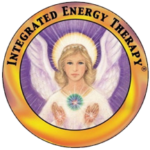 Integrated Energy Therapy (IET) calls upon Angelic energy, through light-touch of the cellular memory map points, to assist in a gentle release of physical, emotional and/or mental pain that may become blocked in your body. Then an integrated energy of empowerment and joy are imprinted, connecting to a state of relaxation where you naturally flow into a deeper access of knowledge of your own soul's purpose with greater clarity and self-love. Afterward, channeled messages will be shared to help you on your journey.
Please feel free to download and fill out an information sheet and a consent form
Call Soulutions to set-up an appointment: 215-968-9750
Donna Sullivan
Integrated Body Work

An integrated healer, Donna provides services in Therapeutic Massage, Craniosacral Therapy, and Process Acupressure. A session with Donna is relaxing, releasing, and harmonizing to the body & spirit. With over 35 years of experience as a licensed body-worker and intuitive healer, her healing grounded in the body & somatic release.
Call Soulutions to set-up an appointment: 215-968-9750
Amaya Victoria
Shamanic Energy Sesions
Through the use of energy work & shamanic tools such as feather fans, drums, and vocalizations, you can expect to find yourself immersed in the powerful energy of change. With her wisdom, guidance, and support, she has assisted countless people through their healing journey and is passionate about serving humanity. Energetic sessions with Amaya are profound and can facilitate deep emotional release and bring up pain that no longer serves you.
Call Soulutions to set-up an appointment: 215-968-9750