Heather Alpers
Heather Alpers is cerified in Crystal Healing, Natural Healing, Crystal Reiki, Lisa Powers Health & Wellness, Usui Reiki Master, Lisa Powers Health & Wellness, Certified Practitioner of the Completion Process, Teal Swan, Budding Herbalist, Chestnut School of Herbal Medicine.

Working with Heather is a whole minded-blend of energy healing and shadow work. Sessions delve through the layers of your psyche and create deep transformation within. Her methods get to the root of your emotional and mental pains and create space for healthy relationships, self- sovereignty, and awareness. Suffering doesn't have to be life. Together, you will find new perspectives, emotional well-being, and clarity to thrive.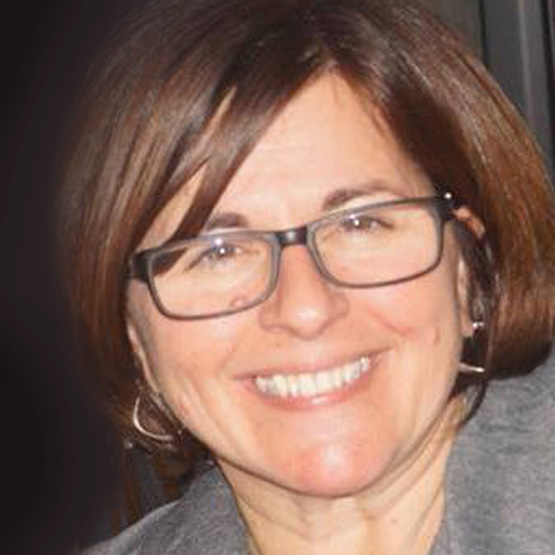 Candy Batterton
Candy Batterton is a contemporary Shamanic practitioner who allows spirit to work through her in a way that is unique unto her. She allows herself to become a hollow bone enabling the Universal flow of all things to work through her for the greater good of those she is working on and for all that participate in the ceremonies she facilitates. She walks the path of someone who has been initiated through the journey of life and the amazing teachers who have been brought into her life. She has been on the path of self-discovery and healing for over 30 years.
Candy is a graduate of the Healing the Light Body School where she studied under Alberto Villoldo, Ph.D. and has traveled to Peru and worked with the great medicine men and woman. She went on a spiritual pilgrimage to the sacred mountain of Sulkantay where she received initiation rites and participated in ceremony at the sacred sites. She also has been involved with the Lakota traditions and has participated in ceremony and is a carrier of the chanupa.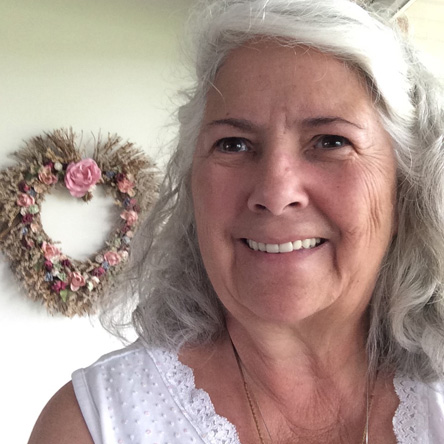 MaryAnn DeSapio
MaryAnn DeSapio is the Founder of Angel Essence Qi Gong, LLC, who has had decades of training with many masters and teachers.
"Spring Forest clinical qi gong healed me in a few days after years of challenging health issues. Once the stresses of the energy blockages are removed, and the body can balance as it's meant to do, health in mind, body, and spirit is restored."
MaryAnn's background includes being a Certified educator, energy work practitioner of Spring Forest qi gong, Reiki Master, Angel therapy and gemstone therapy. She has studied brain-based learning with specific training in brain neuroplasticity.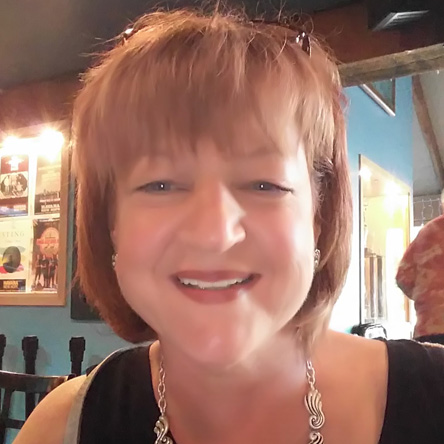 Merle Eskowitz
Merle Eskowitz is a Mind-Body Coach and Spiritual Counselor who integrates a unique blend of skills aimed primarily at supporting individuals in restoring their own mind-body-spirit well-being. With over 20 years' experience in the holistic care field, her passion and focus center on empowering and inspiring others to re-discover their thriving nature.
In addition to a background in natural health, Merle holds certifications in Reiki as a Master-Teacher and practitioner; Stress Management consulting; Professional, Intrinsic and Retreat coaching; Spiritual Counseling and Bereavement facilitation; guided imagery and meditation instruction; and Prepare for Surgery, Heal Faster guided process facilitation.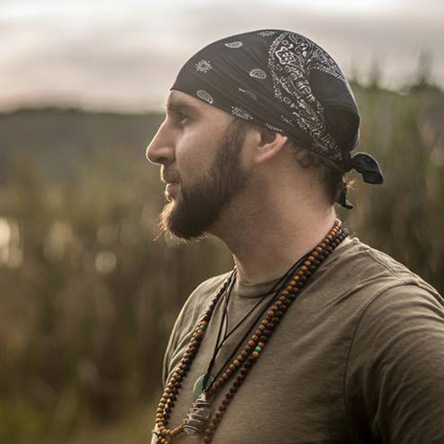 Michael Adam Giancarl
Michael Adam Giancarli is a meditation guide, musician, poet, and Reiki Level III practitioner from Ewing, NJ. By the grace of divine guidance, his spiritual journey has led him to become immersed in meditation and a diversity of metaphysical and spiritual practices for the past 10 years. As a result, his teachings are a unique blend of Yoga, Buddhism, Taoism, Native American Shamanism and intuitive insight.
With focus on the joy of walking the Earth in beauty, Michael offers his gifts in service to the awakening and unfolding of the divine potential within us all.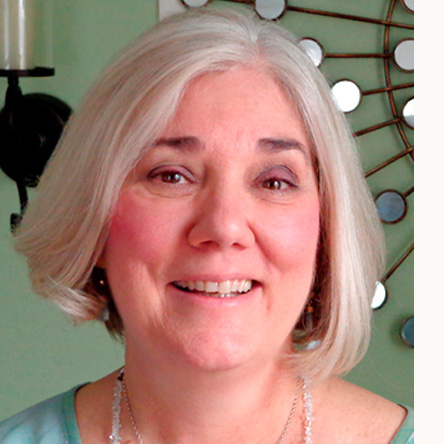 Maureen Groetsch
Maureen Groetsch, Biontologist, transitioned from 35 years of accounting and finance to her true calling as a Teacher, Energy Healer and Intuitive. Her interest in Energy Healing began as a Level Two Practitioner of Usui Reiki in the mid-1990's, then becoming a Practitioner of Qwan Yin Magnified Healing. Maureen has an intense interest in Spirituality as it co-mingles with the Sciences. She has investigated many energy healing modalities, integrating them into her own heart-based practice.
Maureen traveled to India in 2006 to study Yogic Breathing and Meditation, now part of her regular practice. She has studied and traveled with Gene Ang Ph.D. She is a Nature Intuitive under the tutelage of Tracie Nichols, and has studied with Glenda Green, author of Love Without End, Jesus Speaks and The Keys of Jeshua.
Maureen's life work is dedicated to helping others through the Chiren – a perfect tool that embraces your "light" and "heart wisdom" supporting your being … body, mind, spirit and soul.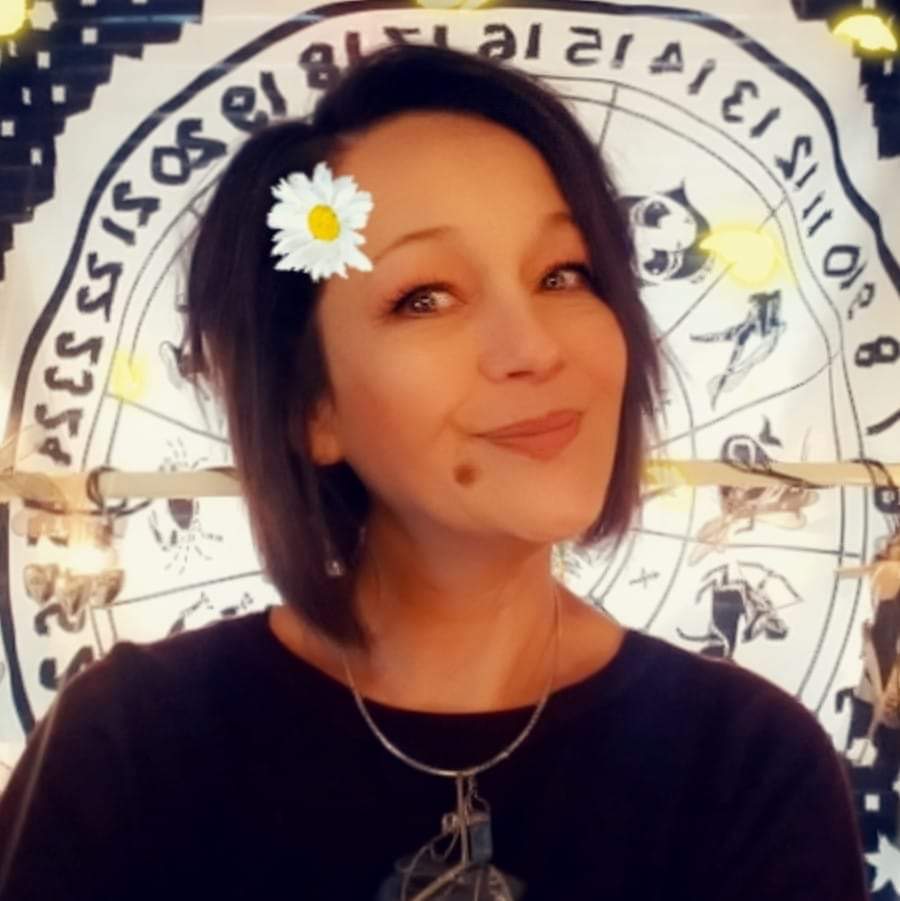 Kimberly M P McGrath
Kimberly McGrath is a Writer, Artist, Mystic, Alchemist, Good Vibe Intuitive, Astrologist, and Tarot Card Reader with 46 years of experience specializing in Atrology, Tarot, oracles, Animal Spirits, and Crystal Readings.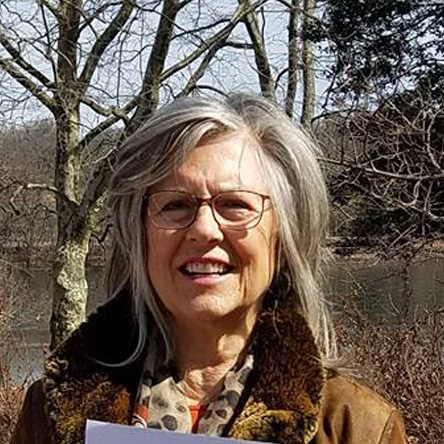 Adrienne Morgado
Adrienne Morgado is a Reiki/Master Teacher trained in Usui and Essential Reiki and has also completed the three levels of IET. Adrienne has experienced the Robert Monroe Institute in Virginia, known for Remote Viewing and journeying to the many-dimensional realms and Out of Body Experiences. She has completed the three-level mediumship course work that is offered by Janet Nohavec from the Journey Within Spiritualist Church in Pompton Lakes, NJ and in Lily Dale, NY.
She has also trained in Mediumship with Janie Eauchus who is Doreen Virtue trained and certified. Adrienne has attended classes with Dr. Hank Wessleman, Alberto Villaldo, and Llyn Roberts at the Omega Institute in New York. She has taken Energy Dowsing and Balancing with Ahdi Moonien Two Owls (Scientific Radiesthesia). She is an ordained Priest inthe Order of Melchizedek.
Mitch Ott
Affectionately known as the "Breakthrough Medium," Mitch Ott has a unique way of helping people reach their breakthroughs. His readings are exhilarating and refreshing, with clients feeling a sense of rejuvenation and healing. His incredibly beautiful heart has brought paramount change to people's lives through his ability to connect on a deep level.
Mitch Ott hails from the Greater Philadelphia Area and has gained an impressive following with typically sold-out workshops and gallery readings. He works as a Director of Holistic Programming at an addiction healing center, working intensively with clients who suffer with trauma, PTSD, severe depression, and a multitude of underlying issues that lead to drug addiction and alcoholism.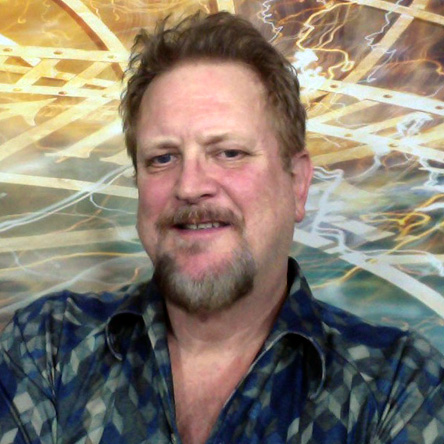 Robert Phoenix
Robert Phoenix is an internationally known astrologer and engaging speaker whose insights are thought provoking and relevant to the current events and trending energies. Robert has conducted thousands of readings for people all over the world from eclectic backgrounds and diverse communities.
Maria Pologeorgis
Maria Pologeorgis – Sacred Rose Herb & Root Magickal Diviner – is a Root Woman who has been casting herbs since the late 1970's. She is the founder of Sacred Rose Herb & Root Magickal Apotheke and Sacred Rose® Organic Herbal Tea.
Readings are translated from the plant:  seeds, roots, barks, leaves and flowers. They come from an intuitive creative flow of life. Sacred Rose Herb & Root Readings reveal what is ripening in your life relating to your journey, sacred love, vocational direction, wellbeing choices and what roots you to your ancestors.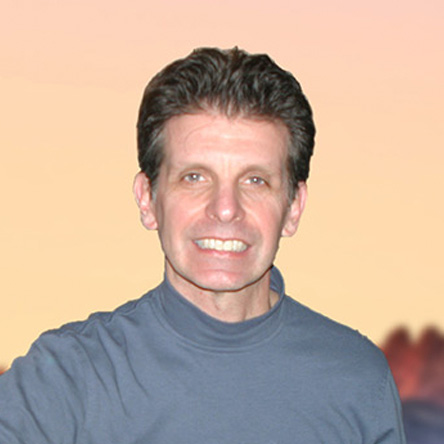 Angelo Rizzo
Angelo Rizzo is a producer, engineer, composer, and musician (guitar, bass guitar, piano, alto and soprano saxophones, didgeridoo, percussion and drums, Native American style flute).
Angelo has over 30 years' experience as a professional musician. He was privately trained on several different instruments. His scholastic training and education were in music and Radiation Therapy; a field he has worked in for over 20 years. He has played music professionally in many bands including Philadelphia's Changes and Unity Church, Mount Laurel, NJ. In addition, he has taught music to both children and adults and continues to give private lessons on guitar and piano. He holds a Certificate in Sound Healing from the Globe Institute, San Francisco, CA and has studied sound engineering and music production for over five years. He is co-owner of Sound Spark Productions LLC, a music production company, where he has produced CDs for other artists in addition to his own. Currently, he is doing sound healing and music performance with a group called Heart Space.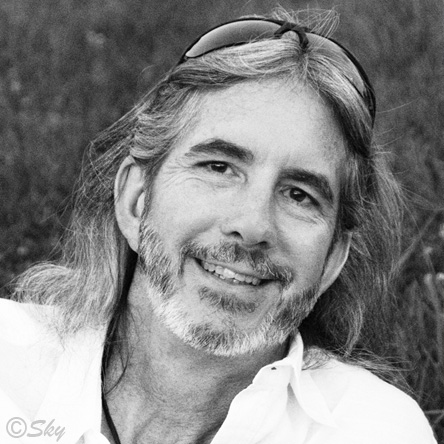 BobbyLight Rowlands
BobbyLight is a natural born healer. As a teen, he noticed when placing his hands on painful parts of his body, the hands would heat up and the pain would go away.
In 2004 he was introduced to Usui Reiki and started helping his friends and family members feel better by channeling Reiki through the body and out his hands. He is a Usui Reiki Master-Teacher and an Integrated Energy Therapy (IET) Master-Teacher. During an energy session, he has many Guides and Angels that work through him. He has helped many people on their healing journey – allow him to assist you on yours.
Eagle Skyfire
Eagle Skyfire is a powerful Shaman, Seer and Tradition Keeper honed by legacy and experience to become a sought-after teacher, reader, spiritual leader, and speaker on native traditions and spirituality.
She was given her name by a council of elders called the Caney Circle, a spiritual branch of the Council of Three Rivers Native American Center in Dorseyville, Pennsylvania.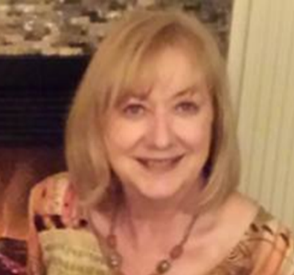 Donna Sullivan
Donna Sullivan is an accomplished, licensed holistic bodywork professional and intuitive healer. Her passion for her healing art is apparent, with over 35 years of experience, encompassing over 1,000 hours of continuing education. For 25 years, Donna provided healing in the hospital setting to patients, staff and community members, and is a member of the Healing Consciousness Foundation practitioner staff. Her repertoire includes massage, breathing techniques, guided imagery, Prepare for Surgery, Heal Faster guided technique, and energy work.
Randi Suskin
Randi Suskin is a spiritual life coach who will support you, meet you exactly where you are, and guide you to make decisions that will reward you on the deepest level. Her coaching sessions provide clarity and insight so women can manage relationships, work and life with more joy and ease. Clients become enthusiastic, spiritually oriented and confident to make meaningful and important changes in their lives.
Mark Van der Gaag
Mark Van der Gaag is the founder of CorePower Coaching and The Center for Connection. He has worked directly with Marianne Williamson and is a long-time student and practitioner of A Course in Miracles.
As an Integrative Life Coach certified by Debbie Ford, Mark has received broad acknowledgment from his clients and peers for his extraordinary devotion to their spiritual development and personal success.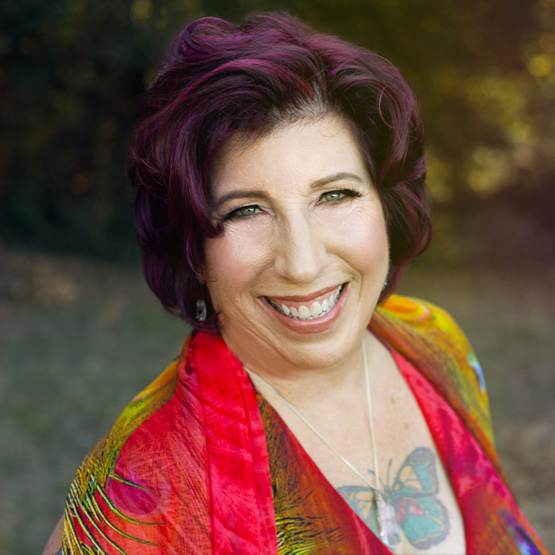 Amaya Victoria
Spiritual teacher, gifted channel, healer, wise woman and elder… just a few ways to describe Amaya Victoria. For 37 years, her teachings have introduced people to their path to healing.  
"Within each of us lies the potential to live life fully and joyfully. It's a matter of removing shadows that keep us from the deep wisdom inside."
Dorothy Welsh
Dorothy Welsh, known as the Bucks County Medium, is a Psychic/ Medium and Founder of the Psychic Development and Education Center.
Dorothy is a gifted Psychic, Medium and Spiritual Advisor whose incredible gifts were discovered at a very young age. She is a 4th generation psychic and has developed these gifts into a professional practice for over 20 years with clients throughout the United States and around the globe.
Dorothy works in the angelic realm and with loved ones who have crossed over. She is dedicated to helping you awaken your psychic talents; to help you communicate better with each other and to empower you to make more informed decisions about your own life.